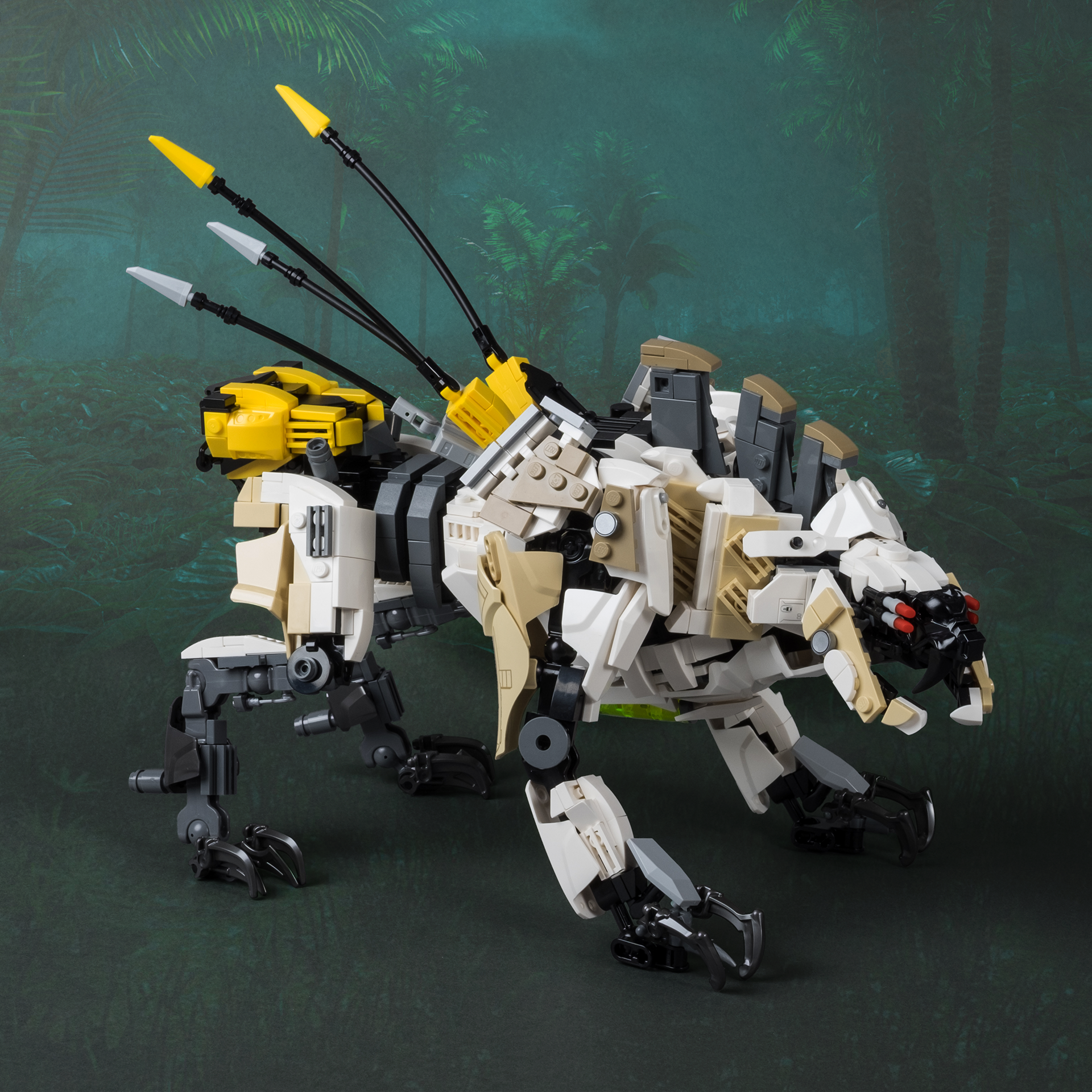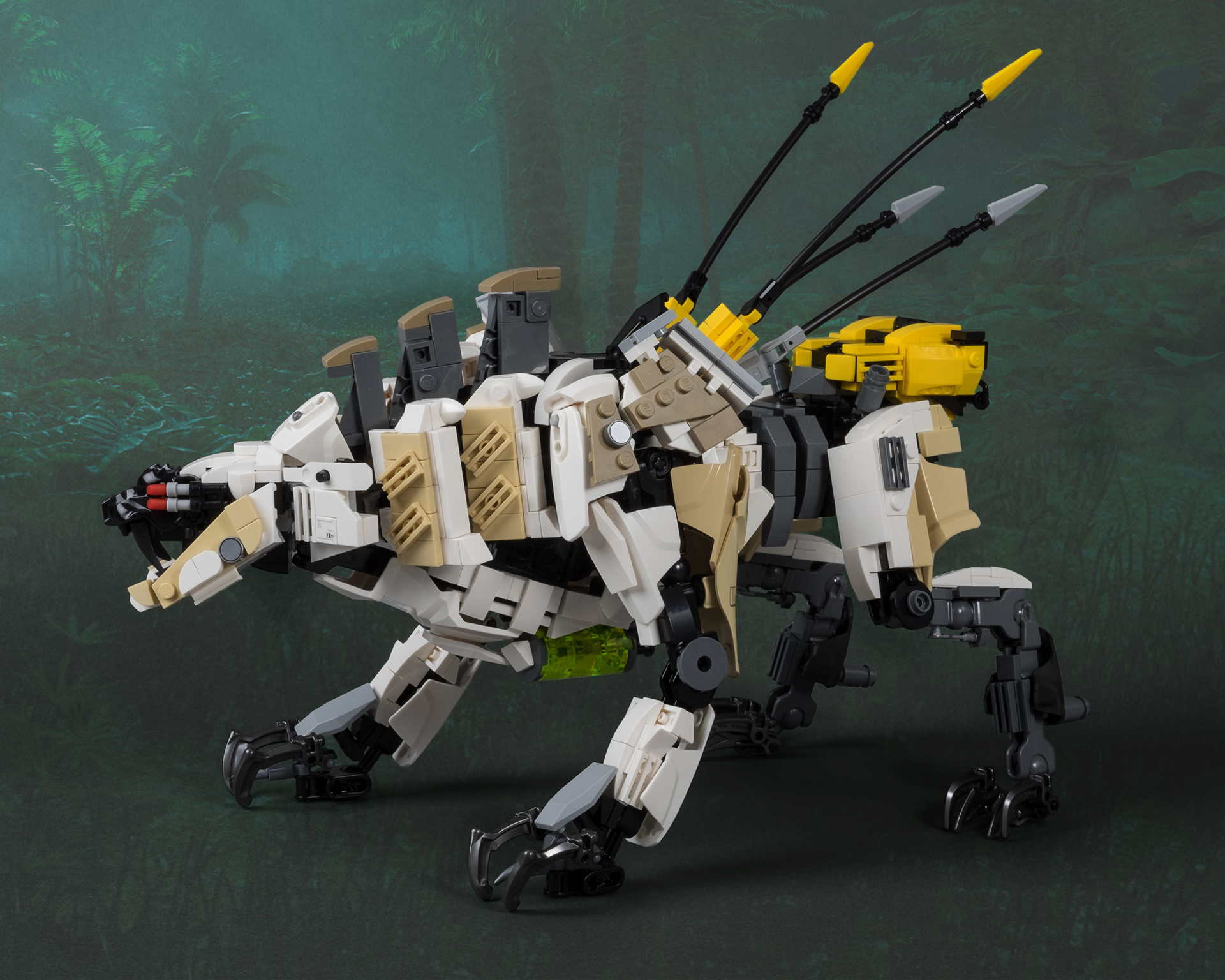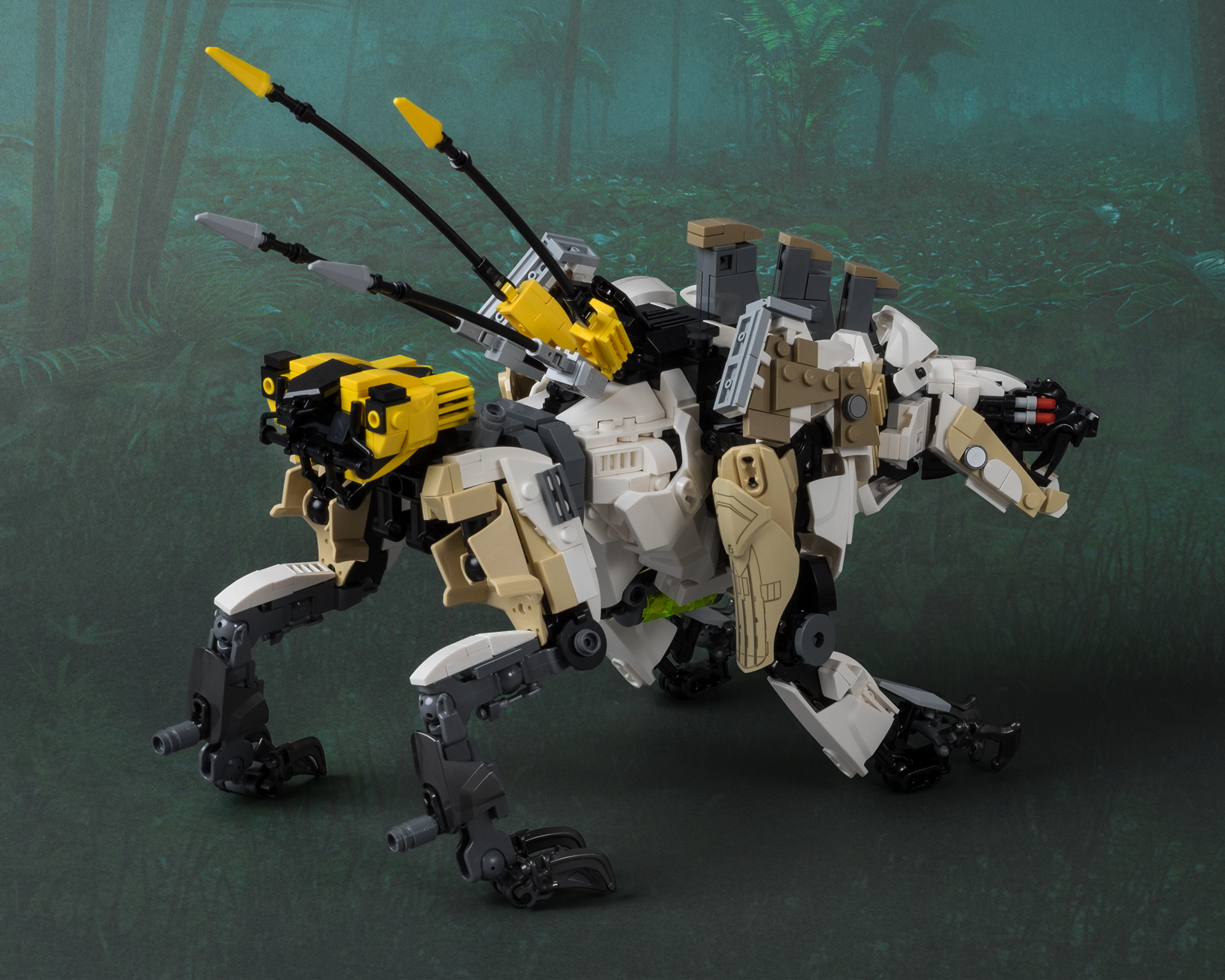 Returning to All-Mother
I first visited Guerrilla Games in 2017 shortly after
Horizon Zero Dawn
 had launched to bring them the LEGO®
Thunderjaw
I created. In the following two years, I managed to build four more of the iconic machines: The
Sawtooth
, the Corruptor, the
Shell-Walker
and the
Watcher
. Thanks to the amazing Community Team at Guerrilla Games and the studios managing director Hermen Hulst, all of the builds have a new home at the studio.
The team has taken an incredibly bold step with
Horizon Zero Dawn
, a game fundamentally different from their previous
Killzone
games. And I am very glad they did. The world and the machines of
Horizon Zero Dawn
have fascinated me since I saw the very first trailer and I loved to hear from the team, what aspects of the game were intentional, coincidental or sheer bad luck (very similar to building LEGO® in that regard). After all the hard work they put into creating this world, it is wonderful to see that it is being so warmly received and inspires so many fan creations. I am honoured to be among the fans of the game and to have had the opportunity to personally thank the developers for making it all possible. 
The models I created from
Horizon Zero Dawn
 still rank high among my list of favourites. They required a lot of patience and creative problem solving to get them right and each time I received incredible feedback from Hermen and the team. I probably would not have tackled more difficult motives in LEGO® would it have not been for their encouragement and love for fan art. And as
Horizon Zero Dawn
opened a new chapter for Guerrilla Games, the inspiration it gave me defined my love for LEGO® building in a new way and I am very grateful for that.